Gold Up, With Dollar and Treasury Yields Pausing Recent Rallies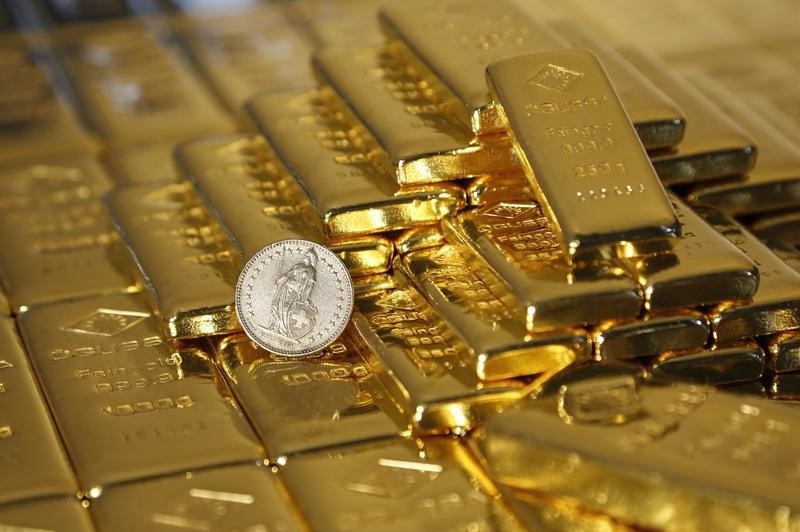 Gold was up on Wednesday morning in Asia, with both the dollar and U.S. Treasury yields hitting the pause button in their recent rallies.

Gold futures were up 0.82% at $1,859.40 by 11:59 PM ET (4:59 AM GMT). Benchmark ten-year Treasury yields retreated from ten-month highs, which saw the dollar weaken on Wednesday.
The U.S. economy could see a strong rebound in the second half of this year as vaccinations become widely available, but COVID-19 is still driving the economy and monetary policy will remain accommodative, Boston Federal Reserve Bank President Eric Rosengren said on Tuesday. Fed St. Louis President James Bullard also pushed back on speculation that the Fed will begin to ease its asset-purchase program any time soon in separate comments.
Fed Chairman Jerome Powell will take part in a webinar on Thursday, while European Central Bank President Christine Lagarde will speak at an online conference later in the day.
On the data front, the U.S. will release December's core Consumer Price Index later in the day. Data on December's Producer Price Index (PPI), core retail sales and industrial production is scheduled to follow on Friday.
Meanwhile, the House of Representatives has voted 223-205 to demand that Vice President Mike Pence use the Constitution's 25th Amendment to remove incumbent President Donald Trump from office, ahead of a vote later in the day on whether to impeach Trump for a second time over his supporter's violent siege of Capitol Hill during the past week.
The number of global cases exceeded 91.57 million as of Jan. 13, with some Asian and European countries enforcing tighter restrictions to curb the spread of the virus. The ever-rising number of cases also saw investors turn to the safe-haven asset.