Oil Up Over Further Fall in U.S. Crude Supplies, But Market Risks Remain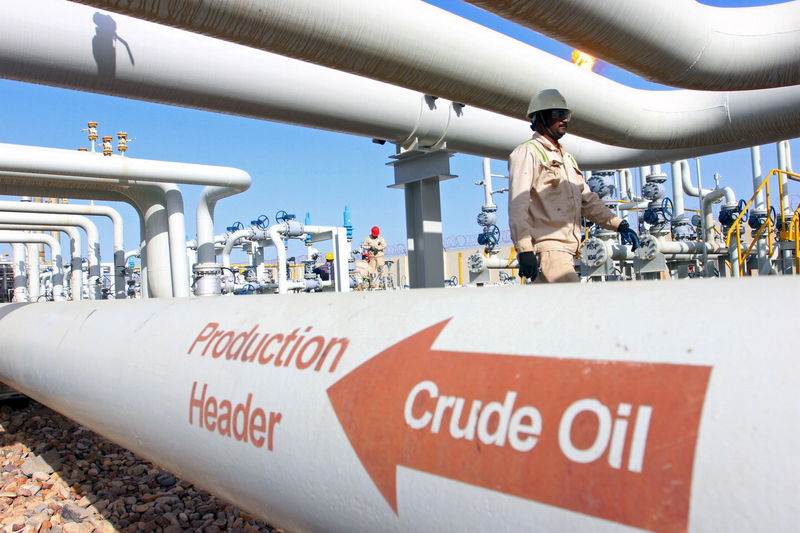 Oil was up Wednesday morning in Asia, with U.S. crude seeing a seventh day of gains, after reports of a further drop in U.S. crude inventories raised investor sentiment on fuel demand.

Brent oil futures rose 1.34% to $57.34 by 11:28 PM ET (4:28 AM GMT), after gaining nearly 2% during Tuesday's session. WTI futures gained 1.22% to $53.86, having risen 1.7% in the previous session. Both Brent and WTI benchmarks remained firmly above the $50 mark and are trading at their highest levels since February 2020.
Data from the American Petroleum Institute showed a draw of 5.821 million barrels in U.S. crude oil supplies for the week ending Jan. 8. The draw was larger than the 2.7-million-barrel draw in forecasts prepared by Investing.com, as well as the 1.663-million-barrel draw reported during the previous week.
Investors now await data from the U.S. Energy Information Administration, due later in the day.
Investors are largely shrugging off the ongoing COVID-19 pandemic, even as Europe and the U.S. continue to see ever-increasing numbers of new cases and deaths. Their focus is on the COVID-19 vaccine rollouts, despite the slower distribution and inoculation than anticipated.
However, falling inventories and rising oil prices could tempt U.S. drillers back to the oil field. With Saudi Arabia and other Organization of the Petroleum Exporting Countries (OPEC) members cutting their output, American producers could also benefit from the ceded market share.
Prices also continue to be boosted by the Saudi Arabian offer during the previous week to voluntarily cut a further one million barrels per day from its oil production in February and March.
Some investors issued a start warning of the market risks ahead.
"U.S. shale producers' response to the rally in oil represents the most significant near-term supply risk for oil," Axi chief global market strategist Stephen Innes told Reuters.