Oil Prices Nearly Double in Q2 Amid Questionable Demand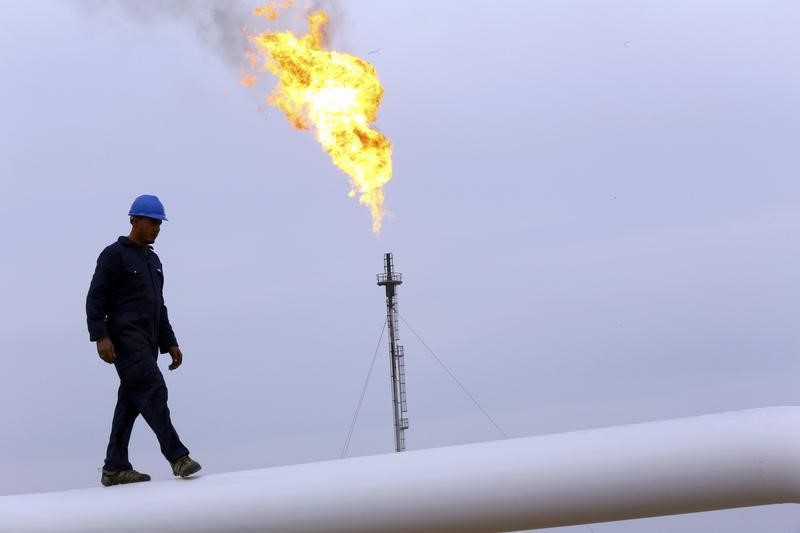 © Reuters.
By Barani Krishnan
Oil prices fell on Tuesday but that didn't stop the market from ending June at almost double from where it finished three months ago, a trend that left analysts scratching their heads as demand recovery for fuel from the coronavirus pandemic has been anemic at best.
"It is difficult to justify significant upside in prices … due to high levels of inventory, weakness in refinery margins & fear over a severe second wave of Covid-19," said Warren Patterson at ING Bank.
New York-traded West Texas Intermediate, the benchmark for U.S. crude futures, settled down 43 cents, or 1.1%, at $39.27 per barrel, pulling back from a 2% slide earlier in the session that some analysts thought was necessary for correcting a highly frothy market.
London-traded Brent, the global benchmark for oil, was down 58 cents, or 1.4%, at $41.27 by 2:47 PM ET (18:47 GMT), recovering partly from a session bottom of $41.01.
WTI was up 11% for all of June while tacking on a whopping 92% for the second quarter.
Brent showed a monthly gain of more than 9% and a quarterly rise of over 81%.
The oil rally was built on the back of sharp production cuts in both the United States and the world, while demand for fuel itself had been questionable.
U.S. crude output fell from a record high of 13.1 million barrels per day in mid-March to as low as 10.5 million bpd by middle of June, before a surprise rebound of 500,000 barrels two weeks ago.
Global production cuts coordinated by the Saudi-led and Russia-assisted Organization of the Petroleum Exporting Countries also helped put a floor under sinking oil prices.
But stockpiles of crude, as well as inventories of gasoline and diesel-led distillates that indicate fuel demand, have never fallen to levels that justified the 300% rally in WTI and near 175% jump in Brent from lows struck in the final days of April.
The market will get another update on Wednesday from the U.S. Energy Information Administration on where these balances stand.
New cases of the Covid-19 are, meanwhile, raging again across the United States and other key economic centers of the world — a phenomenon that those long the market have done their best to downplay or ignore.
The United States has reported nearly 40,000 new coronavirus cases daily in the ongoing outbreak, and top U.S. pandemics expert Anthony Fauci said on Tuesday this could grow to 100,000 cases daily without proper social-distancing and other safety measures.
Other health officials said the true national caseload was probably 10 times the official count. These estimates come as 2.7 million Americans have already been infected by the coronavirus, with a death toll nearing 130,000. A new model by the University of Washington also predicts 200,000 coronavirus deaths in the United States by Oct. 1.
Outside of the United States, China to India to New Zealand have all had higher caseloads recently.
The International Monetary Fund last week slashed its already gloomy growth projections for the United States and other developed countries in 2020, saying it expected the global economy to contract 4.9% this year. That was much lower than the 3% drop it forecast in April.