Pound Sinks to Fresh 1-Month Low on U.K. Spending Plans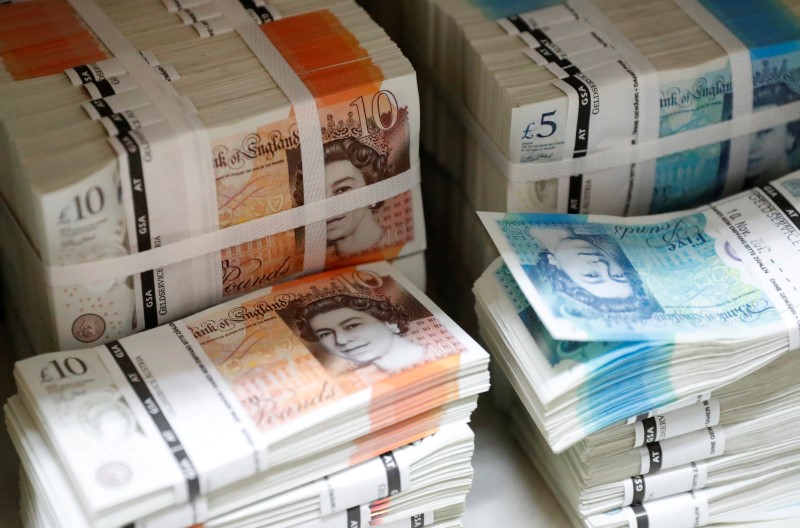 © Reuters.
By Yasin Ebrahim
The pound fell against the dollar to fresh one-month lows on Monday, amid concerns about the U.K.'s post-Brexit spending plans at a time when many are worried that the latest round of U.K-EU trade talks are unlikely to yield progress.
GBP/USD fell 0.32%, to $1.2293
Prime Minister Boris Johnson is expected to unveil a plan to fast-track infrastructure projects on Tuesday, stoking investor worries about the country's bulging debt load.
U.K. public debt has exceeded GDP for the first time since 1963, after the government borrowed a record £55bn in May to fund its fiscal stimulus programs to cushion the economic blow from the pandemic, government data showed earlier this month.
Fears are also running high that the U.K is preparing for a no-deal Brexit after a government spokesperson reportedly confirmed Johnson would "be ready to leave the transition period on Australia terms if an agreement (with the EU) could not be reached."
The U.K and EU resumed post-Brexit talks on Monday, but hopes of a resolution on key issues such as fishing policy and the commitment to a "level playing field" in competition are fading.
The U.K. has made it clear it wants to take control over access to its waters and fish when the Brexit transition period ends, rather stick with the EU's Common Fisheries Policy, which set fishing quotas among EU member states.
While the EU has suggested it is willing to compromise on some issues, the economic bloc has reiterated it would not agree to any measures that threaten the four freedoms - goods, people, capital, services - of the single market.
EU Chief Brexit negotiator Michel Barnier met with his U.K. counterpart David Frost on Monday to kick off back-to-back trade negotiations.
"Barnier signalled on Wednesday his willingness to find a compromise on the level playing field and fishing issues," Morgan Stanley said.
But Frost "rejected the possible compromise floated in the media – that the U.K. would have the right to deviate from the EU's level playing field if it chooses to but the EU could impose tariffs if this happens," it added.