Dollar Bounces From Session Lows as Jump in Covid-19 Cases Lifts Safe-Haven Demand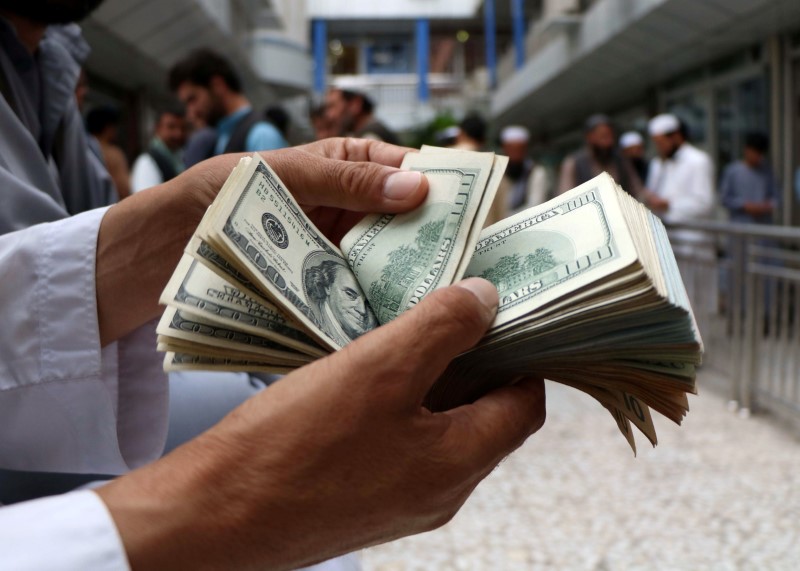 © Reuters.
The dollar bounced sharply from session lows on Wednesday on renewed safe-haven demand on fears that the progress over reopening the economy could be rolled back as coronavirus cases continue to mount.

The U.S. dollar index, which measures the greenback against a trade-weighted basket of six major currencies, rose 0.48%, to 96.07.
Signs of a sharp uptick in Covid-19 cases in the U.S. and abroad have put risk assets on the backfoot, with many fearing a second wave of infections could trigger fresh lockdown measures to contain the outbreak.
New York, New Jersey, and Connecticut will require visitors from states with high rates of infections to self-isolate for 14 days, N.Y. Governor Andrew Cuomo said on Wednesday.
The restrictions come as hotspots such as California and Florida have reported a daily record in new cases.
California reported more than 5,000 new coronavirus cases in its daily update Tuesday, the highest number reported in a day since the pandemic began.
Governor Gavin Newsom said he was prepared to reimpose stringent coronavirus restrictions to contain the outbreak.
Florida, meanwhile, confirmed that cases in the state jumped by 5,508 on Tuesday, a record, and now total 109,014.
The fall in risk sentiment took its roll on both the pound and euro, helping the greenback push higher.
EUR/USD fell 0.43% to $1.1256 and GBP/USD fell 0.76% o $1.2422.
Others, however, are more cautious on the dollar, citing the Federal Reserve's action to support the economy.
"The Federal Reserve's aggressive actions in response to coronavirus and the U.S. no longer leading global economic growth are "supportive of more dollar weakness in the medium term," SocGen's Oliver Korber said.