Gold Bulls Inch Past $1,750 as Fed Reiterates Near-Zero Rate Promise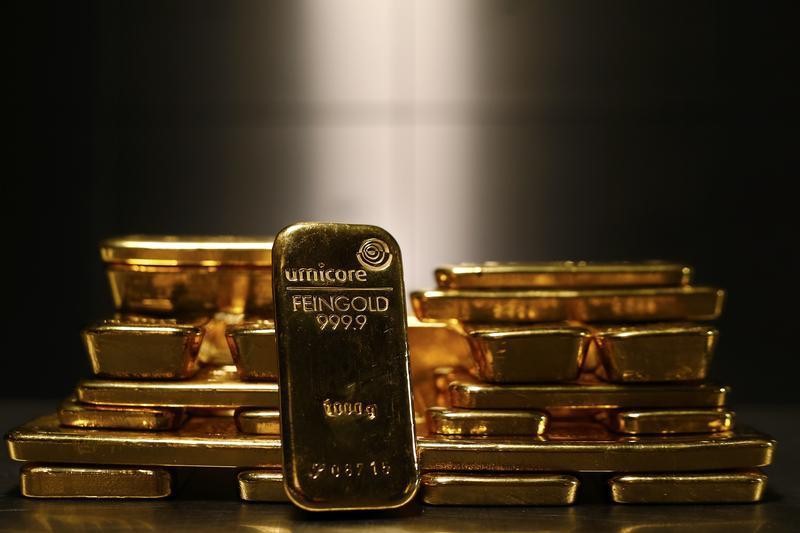 The mid-$1,700 perch seems to be a surer bet for gold bulls after the Federal Reserve's latest policy meeting minutes reinforced its promise to hold U.S. interest rates at near zero and to continue providing the economy with cheap money until it was clear of Covid-19.

U.S. gold futures for June settled up $6.50, or 0.4%, at $1,752.10 per ounce, rising for a second day in a row after Monday's brief momentum loss following last week's one-month highs of above $1,760.
Spot gold, which tracks real-time trades in bullion, was up $4.19, or 0.2%, at $1,748.72. On Friday, it hit 7-1/2 year highs of $1,751.54.
Wednesday's run-up was particularly encouraging to longs in the yellow metal as it occurred side by side with the rally on Wall Street. The two asset classes have fallen together during many market crashes triggered by the coronavirus pandemic. But they have rarely risen together.
"Gold remains a favorite spot for investors who remain skeptical of the stock market rally," said Ed Moya, analyst at New York's OANDA.
"It seems like only a matter of time before gold runs higher as the fundamental backdrop indicates global stimulus efforts will continue to grow and the prospect of negative interest rates for the U.K. and U.S. seem to be growing."
Gold's latest run-up came after the Fed's April meeting minutes published on Wednesday showed that inflation will be constrained in the near future by weak demand for good and services and significantly lower oil prices, making sense for the world's largest economy to hold interest rates at near zero to spur a recovery from Covid-19. The central bank also pledged to use all monetary tools at its disposal to continue supporting the economy.