Dollar Up After Deflated Hopes for Potential COVID-19 Vaccine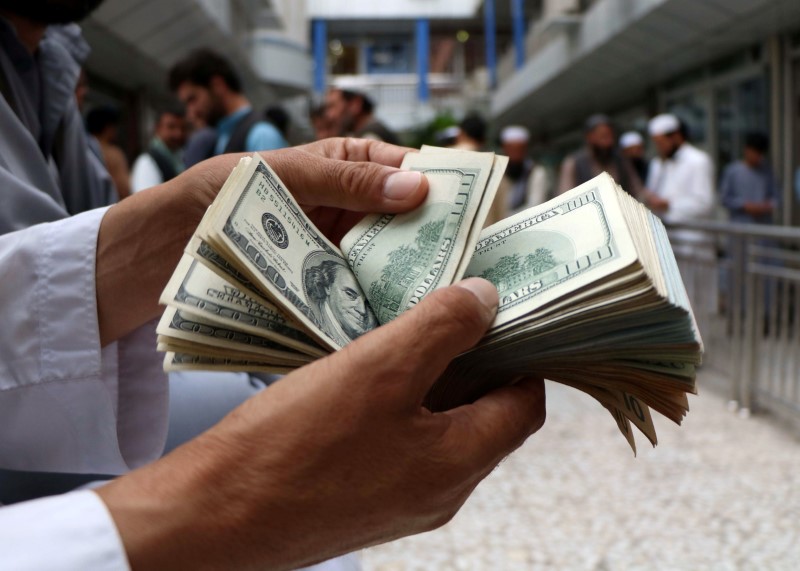 The dollar rose on Wednesday morning in Asia after a report casted doubt on a potential vaccine for the COVID-19 virus.
Medical news website STAT released a report on Tuesday casting doubt on Moderna 's (NASDAQ:MRNA) annoucement on Monday that its potential vaccine was generating an immune response in all 45 patients in its phase one trial.
The report said that the U.S. drug maker had provided insufficient data to determine the vaccine's efficacy.
Investors turned to the safe-haven dollar after the report deflated hopes of a potential cure for the virus.
The U.S. Dollar Index that tracks the greenback against a basket of other currencies was up 0.09% to 99.460 by 12:03 AM ET (5:03 AM GMT). The dollar has been stuck in this well-worn range since early April.
The USD/JPY pair gained 0.12% to 107.81. The Reuters Tankan survey showed that Japanese business confidence hit decade lows in May, as firms braced for a protracted period of economic turmoil due to COVID-19.
The USD/CNY pair was up 0.10% to 7.1051. China's central bank announced earlier in the day that it would not change its loan prime rates, in line with investor expectations. The 1-year loan prime rate remains at 3.85% and the 5-year loan prime rate is steady at 4.65%.
Meanwhile, U.S.-China tensions continue to simmer in the background.
The AUD/USD pair gained 0.24% to 0.6552 and the NZD/USD was up 0.62% to 0.6111.
The GBP/USD pair gained 0.08% to 1.2660. Tuesday's Franco-German proposal for a EUR500 billion ($546.506 billion) common fund to tackle COVID-19 boosting the Euro and investor sentiment.