Gold Up on Back of Disappointing COVID-19 Vaccine Report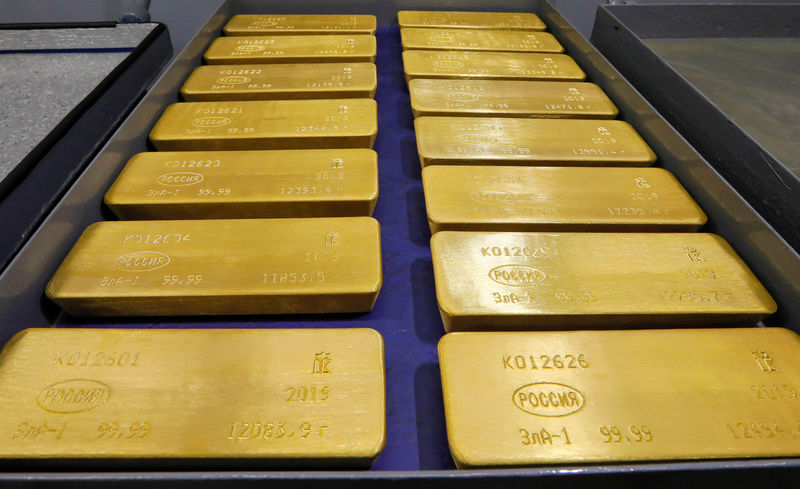 Gold was up on Wednesday morning after hopes of a potential vaccine for the COVID-19 virus were dashed on Tuesday.

Vaccine experts poured cold water on U.S. drug maker Moderna's Monday announcement that its potential C OVID-19 vaccine had generated an immune response in all 45 phase one trial participants after they released a report on Tuesday stating that there was insufficient evident to back the claims.
Gold futures were up 0.44% at $1753.20 by 12: 57AM ET (5:57 AM GMT). Investors turned to the safe-haven yellow metal after deflated hopes for a COVID-19 vaccine soured risk sentiment.
Elsewhere in the United States, both Treasury Secretary Steven Mnuchin and Federal Reserve Chairman Jerome Powell testified before the Senate Banking Committee on Tuesday, with both officials pressed on the amount of funding that has been released through the programs already in operation.
In response, Powell restated his remarks from the end of April, saying that "this is the time to use the great fiscal power of the U.S. It's all ahead of us. The amount that has gone out so far, in the context of the U.S. economy, is fairly modest."
He also reiterated the Fed was "committed to using our full range of tools to support the economy in this challenging time even as we recognize that these actions are only a part of a broader public-sector response."
"What the Fed does in the next few months will be pretty important, and certainly Powell did indicate that the rates would remain near zero for foreseeable future," ANZ analyst Daniel Hynes told CNBC.
Investors will now await the Federal Open Market Committee's April 28-29 policy meeting minutes due later in the day.
Gold has been buoyed by the Fed keeping its interest rates near zero, as lower interest rates reduce the opportunity cost of holding gold.
Meanwhile, Powell did not state whether the tools alluded to in his testimony included negative rates.